2017 has been quite a year for us, with the launch of und. Athens in April, a couple of curatorials in local off-spaces, dozens of articles and interviews on our journal and no less than 14 bulletins delivered to eager mailboxes around the world. To kick off the new year, we bring you the ten most popular articles from the und. Athens journal for 2017, ranked by total number of visits.
1. Non Spaces and the Mapping of an Alternative Athenian Topography
Our most popular article for 2017 is our feature on NON SPACES, the online platform by Marina Nicoletopoulou that maps interesting spaces in Athens and makes them available to anyone interested in renting them for short-term purposes. Read the full feature, complete with an interview with Marina, here.
2. Fondazione Prada in Exarcheia, or on Romanticism
We broke a couple of hearts with this one, but we also believe that an open discourse on contemporary art in Athens is more important than placid exhibition reports. Athens-based art critic, curator and writer Theophilos Tramboulis wrote about the exhibition Driftwood, organised by Fondazione Prada in Exarcheia, and we got permission to translate it from the Greek and publish on our website. You can read the results here.
3. Nine Things to Do in Athens This Weekend That Are Not Athens Gallery Walk
In the week leading up to the annual Athens Gallery Walk last December, we published a list of nine art-related things to see and do in Athens hosted by artist-run and off-spaces. You can check out the list here.
4. Aristeidis Lappas and Sophie Vallace Cantor at WE ARE BUD Project Space
Our guest writer Eric David reviewed Mine, Others and Yours, the double show of Aristeidis Lappas and Sophie Vallance Cantor at WE ARE BUD project space last September. One of the many things Eric points out in his review is how the two artists share "a common willingness to expose their thoughts in the most raw and uncensored manner in an attempt to discover their selfhood." Read the full review here.
5. Hypercomf and the Cosy Rags of Western Excess
One of our favourite artists for 2017 is hypercomf, namely the artist duo of Ioannis Koliopoulos and Paola Palavidi. Back in June 2017 hypercomf staged an exhibition with their comfy fabric sculptures and poems at an empty space in downtown Athens, and we interviewed them on the occasion. You can read our discussion here.
6. Karina Shabanova and her Risograph Photo Experiments
We love experimental publications of every kind, and Karina Shabanova's untitled little booklet of photos she took in the Balkans really won a place in our hearts. Read our interview with Karina here.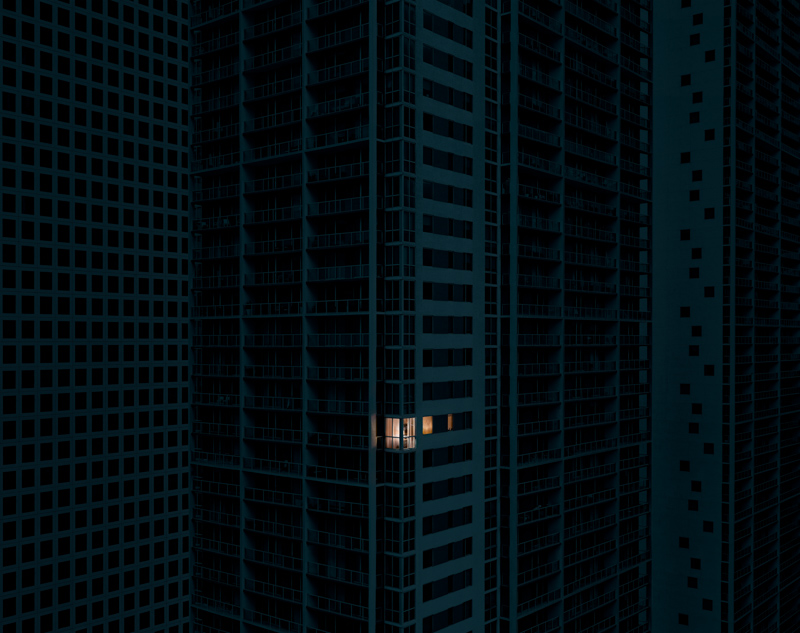 7. Aristotle Roufanis and the Loneliness that Connects
und. Athens was one of the first places on the internet where Aristotle Roufanis's new photographic series was published. Since then, the Greek photographer's work has appeared in numerous publications, including the prestigious British Journal of Photography. Read the full article about his Alone Together series here.
8. Forlane 6 Studio Installs 'Disoriented' Under the Sea on Hydra
Our very first excursion outside of Athens was to Hydra, to visit the contemporary art summer exhibitions there. We were invited to the tiny island by Forlane 6 Studio, to literally swim into their underwater installation just off a beach near Hydra town. The installation was removed after summer was over, but we're sure we'll be hearing from the Forlace 6 crew again soon! Read the full review here.
9. Denise Araouzou and Exercises in Openness
Last summer curator Denise Araouzou launched Open Form, a platform that seeks to examine artistic practices and methodologies in Athens today through research, discussion and the participation of the public. Since then, Open Form successfully completed two iterations in off-spaces and artist studios in Athens, and we hope it will grow even more next time. Read our interview with Denise here.
10. The Vision of Saint Void: What Fools and The Saintly See, or an Excursion to Nothingness
Visions, introspection, layered ways of being and seeing: our longest article to date is an essay by our editor about the group exhibition he curated at Depo Darm Contemporary Art Space in Athens. Read the article here.
Subscribe to our newsletter for regular updates and fresh content from the und. Athens team.