Organised annually as part of the Athens Photo Festival, the exhibition Young Greek Photographers features a juried selection of artists between 18-35 years old. The selected artists are then exhibited at the festival, which took place this year at the Benaki Museum's Pireos Street Annexe. Fourteen emerging photographers have been included in this year's show covering a wide spectrum of photography, from documentary to abstract. Several of the artists presented follow a staged approach, setting up their props and models to create imaginative and surreal scenes. Others have travelled far and wide to capture events and situations across the world, like an anarchist utopia in the west of France fighting against the government to a small indigenous tribe in Ecuador resisting oil drilling and the exploitation of nature. Greek landscapes, local social issues and the ever-recognisable Athenian urban sprawl feature in many of the works presented, including a macabre rapport from the destroyed area of Mati in Attica to the ennui of suburban Larisa. Keep reading for an overview of young Greek photographers to watch, as presented at this year's Athens Photo Festival, and click on each artist's link to see more of their work.


Katerina Tsakiri
In her series "A Simple Place", Katerina Tsakiri explores the relationship between the real self and a persona through twelve self-portraits captured in a very simple, almost clinical visual style that is at the same time underpinned by subtle humour. In Jungian psychology, the persona is the outfacing "mask" or "shield" the individual creates to protect their real self from society. In Tsakiri's portraits, this contrast between the fake and the real is hinted by the use of props and wigs, as well as the meticulous editing that gives the feeling of an almost artificial reality. @katerina_tsakiri_katerina
*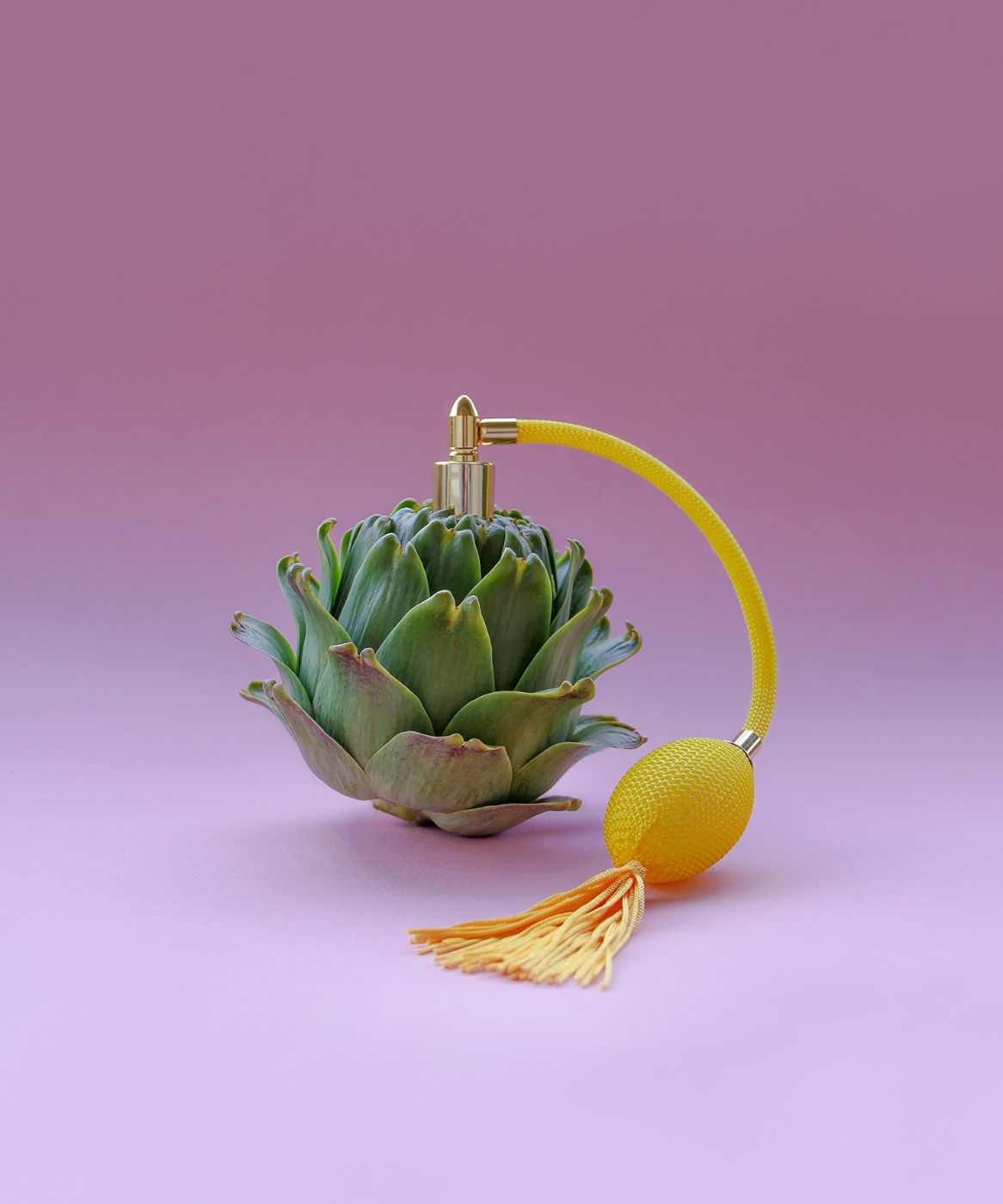 Sofia Gaafar
The work of Sofia Gaafar is playful and surreal, subverting the sleek visual style of marketing photography to realise her own artistic ideas. In her images she uses everyday objects, which she tweaks or combines with other objects in order to change their meaning and expand their symbolic power. Bright, manicured and impeccably executed, Gaafar's images are the visual equivalent of a well-timed, tongue-in-cheek pun. @sofia_gaafar
*
Areta Peristeri
The series "Bad Girls" is the result of Areta Peristeri's exploration of self-portraiture as a way to take up different identities and inhabit personalities other than her own. The characters she embodies are very different than her: they are people that have always interested her or she wanted to be like. Peristeri's self-portraiture also relates to her illness, and the therapeutic effect of taking up other personalities as a way to escaping the limitations of one's body — and in this case, her own sickness. @aretaperisteri
*
Eleni Arletou
Through her "Urban Swimmers" series, Eleni Arletou takes a plunge into the fantastical world of daydreaming, following Gaston Bachelard's ruminations on contemplation, philosophy and the infinite. Arletou's photographs show young men and women in full bathing attire [sic] lounging on Athenian rooftops or getting into the subway. The unexpected and surreal effect of these images seeks to capture that moment of uncertainty when one emerges from the daydream back into reality, as well as its concomitant disappointment and disbelief. @eleni.arletou
*
Vasilis Ntaopoulos
In Greece, the contrast between the capital and the periphery is particularly stark, especially in the ways anything that comes from anywhere else but Athens is often dismissed as provincial and banal. With his series "Urban Pulp", Vasilis Ntaopoulos documents the urban and suburban landscape of his hometown, Larisa, caught in attractive, soft light and with a well-thought compositional approach. The mood is particularly evocative of the despondency and uninspiring flatness with which the Greek periphery is often experienced. @vasilis.durden
*
Nikos Priporas
Thessaloniki-based photographer Nikos Priporas captures the decadence of Greek kitsch as seen in the innumerable weathered columns, national symbols, statue copies and wannabe-monumental architecture used to decorate private homes and commercial establishments all across the country. Priporas's "Souvenirs" series is a sarcastic reportage from a side of Greece that conflates Jesus, Alexander the Great and Venus in one single narrative that usually goes hand-in-hand with the nationalism and xenophobia that are currently on the rise in the country. The formal salience, attentiveness and compositional wittiness in Priporas's images at once highlight their irony and reveal a concealed personal love and care for their subject matter — a sense of "it could have been different if" that is widespread among disenchanted young Greeks. @nikos_priporas
*
Penelope Thomaidi
Thomaidi's photo series "A Zone to Defend" refers to French ZADs (zones à défendre), which are militant occupations of natural habitats or farmland in order to block development projects in them. There are between 10-15 ZADs in France today, with the most famous being the ZAD NDDL at Notre-Dame-des-Landes near Nantes, where the government had been planning to build an airport since the 1960's. Local farmers and activists had occupied the area for 50 year, building structures and live-in squats in the woods. Eventually Macron shelved the plans to build the airport in 2018 but there was a major police operation to remove squatters that same year. Thomaidi arrives at ZAD NDDL right at the time when over 2000 special-force policemen begin their attacks against the various squats; she documents the many impromptu structures around the area—from barricades to watch towers and communal housing—as well as police projectiles being fired at the squatters. @penelopethomaidi
*
Αntigoni Metaxaki
Multa paucis is a Latin proverb that means "more in less", as in when saying more things in less words. For Antigoni Metaxaki, the phrase stands for a state of being where everything changes but nature remains the same. Her series "Multa Paucis" captures her own state of mind and feelings of belonging during her visit at an unspecified place surrounded by nature. Seeing her photos, we can assume it is a place in Europe or North America, with lush vegetation and dense, misty forests. In the series, Metaxaki re-stages some of her own memories of the place and achieves to convey a sense of slowing down, of being grounded and indeed saying more with less. @antigonimetaxaki
*
Evangelos Daskalakis
The Sarayaku people in Ecuador's Amazonia believe that the forest is a living entity with its own consciousness, and which contains the spirits of all their ancestors. Recently, the Sarayaku have successfully managed to cancel plans for oil drilling on their land. Now they want their government to recognise the forest as Kawsak Sacha, meaning "living forest", and protect the region from mining, oil drilling and other exploitative practices there. Evangelos Daskalakis visited the Sarayaku and documented their life within their living forest. His images are intended to point out that these people may appear poor to Western eyes, but they have built up a different kind of wealth, namely their intimate connection to the forest and each other.
*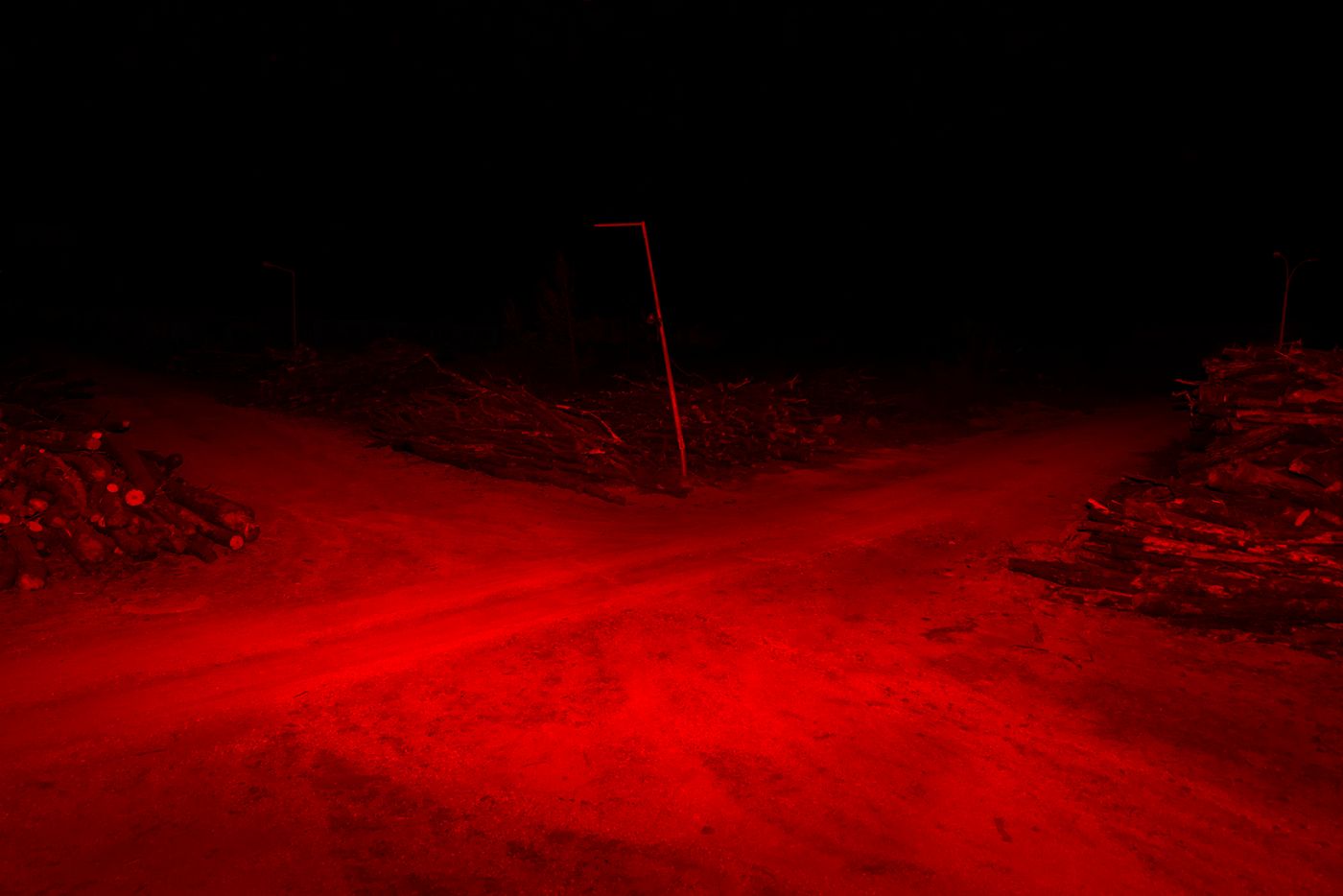 Nikos Georgaras
Photographer Nikos Georgaras documents the destruction after the deadly wildfires during the summer of 2018 in Mati, Greece, and its surrounding areas. Being a resident of the area, he experienced the whole crisis first-hand. His photos show properties destroyed by the fire, including the interiors of homes, farmland and forests — achieving indeed a nerve-raking sense of kenopsia, i.e. the forlorn atmosphere of a place that is empty but used to be full of people. The red light used in the images only adds to their mournful ethos. @nikos_georgaras_
Vassilis Pantelidis
Taking place in a nightmarish, claustrophobic Greek middle-class apartment, Vassilis Pantelidis's "Monologues" are theatrically staged self-portraits that convey feelings of isolation and confinement. His meticulously staged photographs always keep the subject partially visible, focusing on the body as an agent caught in entropy and decay. The photographer becomes the protagonist of different scenarios where consumption is tainted with death, filth and blood, and every image is full of tension and a seething desire for escape. @vassilis_pantelidis
*
Yiorgos Christopoulos
"Atrium" is a body of work by Yiorgos Christopoulos that borrows its title from the morphology of the human heart. We have two atria, one on either side of the heart, which are the upper chambers that receive the blood before it is pumped out again by the ventricle. In his work, Christopoulos refers to the atrium in the literal sense of an intermediate chamber between private and public space as well as its biological one to describe the condition of his mother. In the APF exhibition catalogue it is implied that the artist's mother suffers from dementia or some other condition that affects her memory. By asking his mother to pose for him, the artist attempts to draw her back from her amnesia and into the present—but as he admits, he is just faced with her blank gaze. @ai_yiorgis
*
Ilias Georgiadis
"Over|State" is an ongoing project by Ilias Georgiadis that has been underway for the last eight years. It consists of analogue photography and writing that relate to the artist's innermost feelings and his personal process of overcoming life's challenges and connecting to people and the world. For Georgiadis, making images is basically a way for our inner self to connect to the cosmos, a way to "reveal ourselves to the unknown, while preserving a link to the real". You can read our 2017 interview with the artist here.
*
Demosthenes Banavas
In "Metropolis", Demosthenes Banavas imagines two opposing worlds that are on top of each other, where he lives and constantly shifts from light to darkness and back again. This series of photos corresponds to the darker, underground world, beautifully capturing grey concrete, rock and metal. It is a barely illuminated world where machines and human artifice seem to be growing out of the rock, and then deteriorate back to it.
*