Young Athens-based visual artist Christos Mouchas is quite at home on the digital highways of Tumblr. His project Ubicouture brought together the worlds of art and fashion through a single feed over the course of four years, and brought along commissions from Christian Dior, AnOther, Harper's Bazaar China and Greek fashion label Digitaria. In 2016, his series of short films Untitled (Vanilla ice-cream with some strawberry sorbet) was presented at the Marina Abramović Institute, and last year he participated in the exhibition The body is victory and defeat of dreams at K-Gold Gallery in Lesvos. His work brings together a whole mix of different influences including pop culture, appropriation and photography, and delves into the world of personal stories, relationships and emotions—sometimes expressed as quietness and bliss, in other cases as complexity, negotiation and clash.
Text by Kiriakos Spirou
Images courtesy the artist.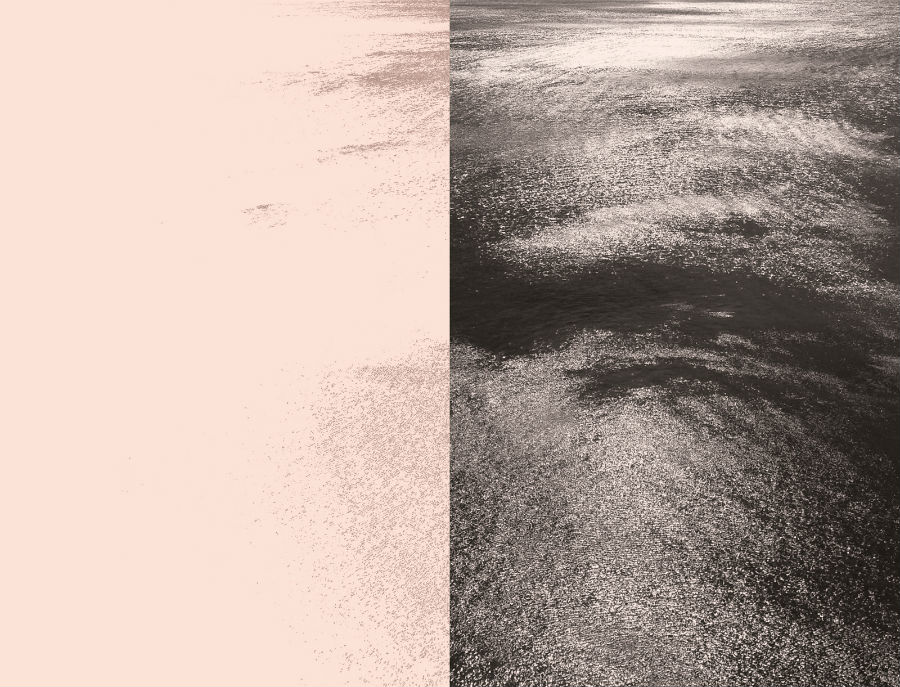 Christos has just released his first publication in the form of a limited-edition zine titled Sometimes a wind blows. The publication is part of a new art project by Talkin' Heads, which in case you haven't noticed is our favourite hair salon and listed in the und. Athens map. Talkin' Heads was founded in 2014 by George Kampouris, and already has a very active relationship with the arts: the salon's team often collaborates with theatre companies to do their hair styling, and George is also a music producer with his own radio show. Even the salon space itself is like a large installation with 130 frames and mirrors hanging from its ceiling, designed by Bureau de Change Architects.
For its new art project, Talkin' Heads commissions artists to create something new specially for the salon and engage with the space and its people in new ways. Christos Mouchas is the first artist to take part, and his work engages both with the social aspect of the shop and it's owner's musical background. The publication consists of six images printed in the form of an unbound A4 booklet, and borrows its theme and title from the song Mysteries of Love written by Angelo Badalamenti and David Lynch. Indeed, the dreamy song seems to bring the images from the zine to life, as vistas of empty landscapes, collaged mysteries and textures of distant sensuality follow each other like warm, fragmented memories set in print.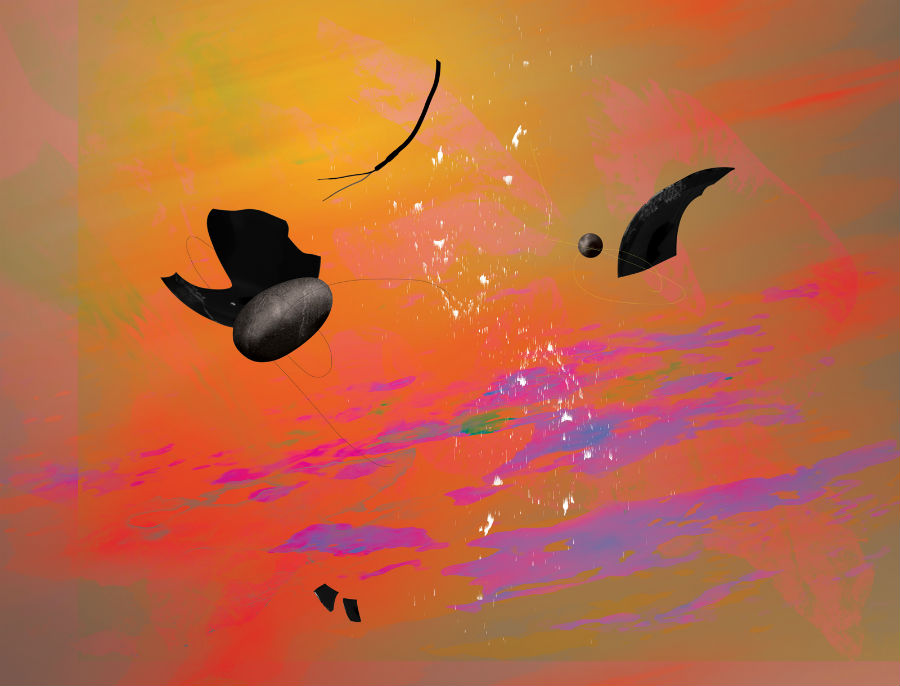 Christos Mouchas' Sometime a wind blows continues at Talkin' Heads salon through 08 March 2018. The publication is available for free in 100 copies. Talkin' Heads is listed in the und. Athens map on route no.6. Address: Massalias 5, 10680, Athens. Tel. +30 210 339 2211. Hours: Tue-Wed-Thu-Fri 11.00 – 20.00, Sat 10.00 – 17.00.